Meet Dr. B. J. Thomas-Blair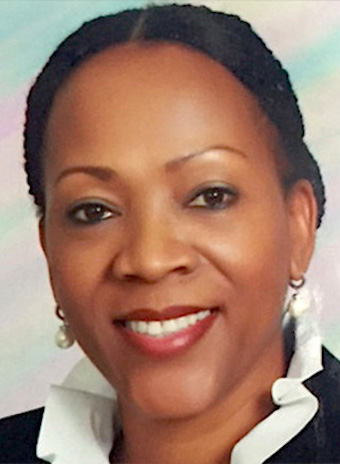 As a native of Clarendon, Jamaica, I am committed to serving Jamaica and our community of Mandeville with the best possible orthodontic care. My passion for meeting people and making a positive impact on their lives is evident in everything I do. I am very caring and compassionate, and I have a great connection with my patients. I am also an attorney-at-law and certified mediator.
Education
Before starting Mandeville Orthodontics, I received many years of education and training. In order to keep up with the latest technologies and give my patients the most up-to-date care possible, I am involved in continuing education.
Glenmuir High School – 1981
The University of the West Indies, BSc (honors) – 1985
Howard University – DDS, 1992
Veterans Administration Hospital New Jersey – dental residency, 1993
Columbia University – orthodontics certification, 1995
University of London – LLB (Hons), 2008
Norman Manley Law School – LEC, 2011

Awards and Recognition
In my years of education, I was fortunate enough to be awarded much recognition for excellence that reflects my passion for the field.
National Dental Honor Society: Omicron Kappa Upsilon Pi Pi chapter
Howard University: valedictorian
American Cancer Society Award
Northwestern Society of Periodontics Award for Excellence
Pierre Fauchard Academy Undergraduate Award
Howard University Undergraduate Award for Oral Diagnosis
Leroy Palmer Prosthodontics Award
Department of Restorative Dentistry Award
Professional Associations
American Association of Orthodontists
Jamaica Dental Association
Columbia University Alumni Association
Howard University Alumni
American Academy of Forensic Scientists (AAFS) Member
World Federation of Orthodontists (WFO) member
Outside the Practice
Over the years, I have formed many trusting and long-lasting relationships with the many wonderful people I have treated and am an active community member. I serve on the school board and executive committees. I sponsor annual summer internships as well as several school and community events, from health fairs to beauty pageants. I also do mediations as a service to our community
I have been married since 1990 and have two children, Janell and William. I enjoy gardening, listening to music, reading, and spending time with my family and friends.